Are you ready to embark on a thrilling adventure through the charming city of Marysville? Get ready to discover a myriad of attractions that will leave you in awe. From historic landmarks to picturesque natural wonders, this guide will provide you with a comprehensive overview of everything this delightful city has to offer. So, grab your map and let's explore Marysville together!
Exploring Marysville: A Guide to the City's Attractions
Welcome to Marysville, a charming city filled with rich history, natural beauty, and a vibrant culture. Whether you're a local resident or a curious traveler, there are numerous attractions to explore in this friendly city. From historical landmarks to breathtaking natural landscapes, exciting recreational activities to delightful shopping and dining experiences, Marysville has something for everyone. Get ready for an unforgettable journey as we delve into the diverse attractions that this city has to offer.
1. Historical Attractions
1.1 Marysville Museum
Immerse yourself in the captivating history of Marysville by visiting the Marysville Museum. Located in the heart of the city, this museum offers a glimpse into the past through its impressive collection of artifacts, photographs, and interactive exhibits. Learn about the early settlers, the development of the city, and the pivotal role Marysville played during the Gold Rush. It's a true treasure trove of knowledge that will leave you with a newfound appreciation for Marysville's heritage.
1.2 Ellis Lake Park
Take a leisurely stroll through Ellis Lake Park and discover the mesmerizing beauty that awaits. This stunning park surrounds a picturesque lake, providing a tranquil retreat from the bustling city. Admire the vibrant flora and fauna, relax under the shade of towering trees, or enjoy a picnic with your loved ones. Ellis Lake Park is not only a peaceful oasis but also a testament to Marysville's commitment to preserving its natural splendor.
1.3 Bok Kai Temple
Explore the unique cultural heritage of Marysville by visiting the Bok Kai Temple. This magnificent Taoist temple, built in the 19th century, is a testament to the Chinese community's contributions to the city. Marvel at the intricate architecture and beautifully adorned altars as you learn about the rich traditions and spiritual significance of the temple. The Bok Kai Temple is an important historical and cultural landmark that offers an authentic glimpse into Marysville's multicultural fabric.
1.4 Mary Aaron Memorial Museum
Discover the vibrant artistic heritage of Marysville at the Mary Aaron Memorial Museum. This charming museum showcases an impressive collection of art, including paintings, sculptures, and ceramics. Each piece reflects the talents of local artists and serves as a tribute to their creativity. The Mary Aaron Memorial Museum is a must-visit destination for art enthusiasts seeking inspiration and a deeper understanding of Marysville's thriving art scene.
2. Natural Attractions
2.1 Almond Blossom Way
Witness the enchanting beauty of Marysville during the annual Almond Blossom Festival. Almond Blossom Way, a scenic drive through breathtaking almond orchards, transforms into a mesmerizing display of delicate pink and white blossoms during the festival. The sight and aroma of blooming almond trees create a magical ambiance, making Almond Blossom Way a favorite among locals and visitors alike.
2.2 Riverfront Park
Experience the serenity of the Yuba River at Riverfront Park. Whether you're seeking a peaceful escape or an adventurous day out, this park offers something for everyone. Go fishing, kayaking, or swimming in the refreshing waters, or simply relax on the riverbanks and soak in the natural beauty. Surrounded by lush greenery and charming picnic areas, Riverfront Park is the perfect place to reconnect with nature and create unforgettable memories.
2.3 Ellis Lake Park
As mentioned earlier, Ellis Lake Park is not only a historical attraction but also a natural gem. The park's tranquil setting and scenic lake provide a serene environment for leisurely walks, picnics, and birdwatching. Be sure to bring your camera as Ellis Lake's beauty is truly unforgettable, especially during sunrise or sunset. It's a popular spot among locals and visitors who wish to immerse themselves in Marysville's natural wonders.
2.4 Englebright Lake Recreation Area
Escape to the Englebright Lake Recreation Area for a day filled with outdoor adventures. Nestled in the Sierra Nevada foothills, this stunning lake offers opportunities for fishing, boating, and swimming. With its pristine waters and picturesque surroundings, Englebright Lake is an idyllic destination for nature lovers seeking tranquility and a chance to explore Marysville's natural wonders.
This image is property of mediaim.expedia.com.
3. Recreational Activities
3.1 Golfing at Peachtree Golf & Country Club
Calling all golf enthusiasts! Grab your clubs and head to Peachtree Golf & Country Club, where you can enjoy a challenging round of golf amidst breathtaking scenery. This premier golf course features meticulously manicured fairways, expansive greens, and picturesque views that will leave you in awe. Whether you're a seasoned golfer or a beginner looking to improve your skills, Peachtree Golf & Country Club offers a rewarding golfing experience.
3.2 Hiking at Feather River Nature Center
Lace up your hiking boots and embark on an adventure at the Feather River Nature Center. With its well-maintained trails and diverse ecosystems, this nature center is a paradise for hikers of all skill levels. Explore dense forests, meandering rivers, and picturesque meadows as you bask in the beauty of Marysville's natural landscape. Don't forget to bring your camera to capture the breathtaking views and wildlife encounters along the way.
3.3 Fishing at Ellis Lake Park
While Ellis Lake Park is known for its historical and natural attractions, it is also a haven for fishing enthusiasts. Cast your line into the tranquil waters of Ellis Lake and prepare for a day of angling fun. With an abundance of fish species, including bass, trout, and catfish, there's always a chance for a memorable catch. So grab your fishing gear, find a quiet spot along the lake, and enjoy the serenity of this scenic fishing destination.
3.4 Camping at Cranberry Loop Campground
Escape the hustle and bustle of city life by camping at Cranberry Loop Campground. Nestled in the breathtaking Sierra Nevada foothills, this campground offers a peaceful retreat in the heart of nature. Set up your tent or park your RV amidst towering trees and picturesque landscapes. Unwind by the campfire, go hiking, or simply revel in the tranquility that surrounds you. Cranberry Loop Campground is the perfect place to disconnect from the world and reconnect with the beauty of nature.
4. Local Events and Festivals
4.1 Bok Kai Festival
Immerse yourself in the vibrant culture of Marysville by attending the annual Bok Kai Festival. This lively event celebrates the Chinese heritage of the city and showcases traditional customs, performances, and delicious cuisine. Dance to the rhythmic beats of lion dances, explore intricate temple rituals, and indulge in mouthwatering Chinese delicacies. The Bok Kai Festival is a unique experience that highlights Marysville's multicultural spirit.
4.2 Marysville Peach Festival
Celebrate the abundance of fresh local produce at the Marysville Peach Festival. This annual event pays homage to the sweet and juicy peaches that thrive in the Marysville region. Stroll through the festival grounds, sample delectable peach-inspired treats, shop for handmade crafts, and enjoy live entertainment. The Marysville Peach Festival is a delightful celebration of the city's agricultural heritage and a must-visit for foodies and festival enthusiasts alike.
4.3 Yuba-Sutter Fair
Experience the thrill of a classic county fair at the Yuba-Sutter Fair. This beloved event brings together locals and visitors for a week filled with exciting rides, live entertainment, agricultural exhibits, and mouthwatering fair food. From thrilling carnival rides to adorable farm animals, the Yuba-Sutter Fair offers endless fun for the whole family. Don't miss the opportunity to create lasting memories at this cherished community event.
4.4 Christmas Parade
Get into the holiday spirit by attending the annual Christmas Parade in Marysville. Watch as the streets come alive with beautifully decorated floats, festive music, and the joyful laughter of children. This enchanting parade is a beloved tradition that brings the community together and spreads holiday cheer. Bundle up, bring a hot beverage, and immerse yourself in the magic of the Christmas season at the Marysville Christmas Parade.
This image is property of a.travel-assets.com.
5. Shopping and Dining
5.1 Downtown Marysville Shopping District
Indulge in a delightful shopping experience as you explore the charming boutiques, antique shops, and local businesses in Downtown Marysville. From unique fashion finds to one-of-a-kind home decor, you'll discover hidden gems that cater to a variety of tastes. Take a break from shopping and treat yourself to a delicious meal at one of the many cozy cafes or restaurants that line the streets. The Downtown Marysville Shopping District is the perfect destination for those seeking a mix of retail therapy and culinary delights.
5.2 Yuba Sutter Mall
For a more comprehensive shopping experience, visit the Yuba Sutter Mall. Browse through a wide selection of retailers, ranging from popular national brands to local boutiques. Whether you're in search of the latest fashion trends, home goods, or electronics, you'll find everything you need under one roof. After a day of shopping, unwind at one of the mall's inviting eateries, where you can enjoy a satisfying meal and recharge before continuing your retail adventure.
5.3 Local Restaurants and Cafés
Marysville offers a diverse dining scene that caters to every palate. From family-owned eateries serving comfort food to upscale restaurants offering gourmet cuisine, there's something to satisfy every craving. Sample the flavors of the local cuisine, indulge in international delicacies, or enjoy a leisurely brunch at one of the cozy cafes. With its wide range of dining options, Marysville promises a culinary journey that will leave you craving for more.
5.4 Farmers' Markets
Experience the farm-to-table movement firsthand by visiting one of Marysville's vibrant farmers' markets. Browse through a colorful array of fresh produce, artisanal products, and handmade crafts while supporting local farmers and artisans. Engage in friendly conversations, sample delicious treats, and discover the bounties of the region. The farmers' markets in Marysville provide an opportunity to connect with the community, promote sustainable practices, and celebrate the flavors of the land.
6. Arts and Culture
6.1 Marysville Performing Arts Center
Immerse yourself in the captivating world of performing arts at the Marysville Performing Arts Center. This state-of-the-art venue hosts a variety of theatrical productions, music concerts, and dance performances throughout the year. From Broadway shows to local talent showcases, there's always something exciting happening at the Marysville Performing Arts Center. So grab a ticket, sit back, and prepare to be entertained by the incredible talent that graces the stage.
6.2 Yuba Sutter Arts & Culture
Discover the thriving arts and culture scene of Marysville at the Yuba Sutter Arts & Culture Center. This dynamic hub serves as a platform for local artists to showcase their talent through exhibitions, workshops, and community events. Explore thought-provoking art installations, attend engaging workshops, or participate in community art projects. The Yuba Sutter Arts & Culture Center is an integral part of Marysville's creative community and a testament to the city's commitment to fostering artistic expression.
6.3 Ellis Lake Art Walk
Combine your love for art and nature by embarking on the Ellis Lake Art Walk. This self-guided tour takes you along the picturesque shores of Ellis Lake, where you can admire a diverse collection of public art installations. From sculptures to murals, each piece tells a unique story and adds to the enchanting ambiance of the lake. The Ellis Lake Art Walk offers a delightful way to appreciate the beauty of Marysville's natural surroundings while immersing yourself in the world of art.
6.4 Mary Aaron Memorial Museum
As mentioned earlier, the Mary Aaron Memorial Museum is not only a historical attraction but also a hub for arts and culture. This charming museum showcases an impressive collection of artwork, including paintings, sculptures, and ceramics, by local artists. Each piece reflects the unique perspectives and creative talents of the artists while offering visitors a chance to immerse themselves in the vibrant arts scene of Marysville.
This image is property of dynamic-media-cdn.tripadvisor.com.
7. Churches and Spiritual Centers
7.1 St. Joseph's Catholic Church
Find solace and explore your spiritual side at St. Joseph's Catholic Church. This historic church, with its stunning architecture and peaceful ambiance, welcomes visitors to seek solace and reflect. Attend a peaceful mass, explore the beautiful stained glass windows, or simply take a moment to connect with your inner self. St. Joseph's Catholic Church offers a serene sanctuary where individuals of all faiths can find comfort and inspiration.
7.2 First United Methodist Church
Experience the warm hospitality of First United Methodist Church, a vibrant spiritual center where all are welcome. Engage in meaningful worship services, join community outreach programs, or participate in uplifting fellowship activities. First United Methodist Church embraces diversity and strives to create a nurturing environment that fosters personal growth and community engagement.
7.3 Calvary Christian Center
Discover a vibrant community of believers at Calvary Christian Center. This dynamic church offers a wide range of ministries, worship services, and community outreach programs that aim to inspire and empower individuals. Join like-minded individuals in worship, deepen your faith through engaging Bible studies, and find opportunities to make a positive impact in the community. Calvary Christian Center is a place where individuals can connect with their spirituality and cultivate lasting friendships.
7.4 Unity of Ukiah Spiritual Center
Expand your spiritual horizons and explore metaphysical teachings at Unity of Ukiah Spiritual Center. This inclusive and welcoming spiritual community offers a variety of classes, workshops, and events that promote personal growth and spiritual exploration. Engage in uplifting discussions, practice meditation, or participate in healing services. Unity of Ukiah Spiritual Center provides a supportive space for individuals to connect with their inner selves and embrace a holistic approach to spirituality.
8. Nearby Wineries and Breweries
8.1 Wilson Vineyards
Indulge in the rich flavors of locally-produced wines at Wilson Vineyards. This family-owned winery offers a wide selection of award-winning wines that highlight the unique terroir of the region. Take a guided tour of the vineyards, learn about the winemaking process, and experience a delightful tasting session in a scenic setting. Wilson Vineyards is a perfect destination for wine enthusiasts seeking to savor the essence of Marysville's viticultural heritage.
8.2 Cordi Winery
Embark on a wine-tasting adventure at Cordi Winery, a boutique winery known for its exceptional handcrafted wines. Discover the art of winemaking as you explore the vineyards, learn about the unique grape varietals, and sample the exquisite wines. Cordi Winery offers an intimate and personalized experience that allows visitors to appreciate the dedication and craftsmanship behind each bottle.
8.3 Ellis Art & Engineering Supplies
Explore the world of home brewing and winemaking at Ellis Art & Engineering Supplies. This unique establishment provides enthusiasts with the tools and supplies needed to create their own brews and wines. Whether you're a novice starting your brewing journey or an experienced home brewer seeking specific ingredients and equipment, Ellis Art & Engineering Supplies has everything you need. Let your creativity flow and uncover the art of brewing in the heart of Marysville.
8.4 EnBeeCo Meadery & Winery
Experience the ancient art of mead production at EnBeeCo Meadery & Winery. This family-owned establishment specializes in producing delicious meads, a honey-based alcoholic beverage with a rich history. Take a guided tour of the production facilities, learn about the intricate process of meadmaking, and indulge in a tasting session that highlights the diverse flavors and varieties of mead. EnBeeCo Meadery & Winery offers a unique and immersive experience that will leave you with a newfound appreciation for this ancient libation.
This image is property of media.california.com.
9. Educational Institutions
9.1 Yuba College
Prepare for a bright future by pursuing higher education at Yuba College. This esteemed community college offers a wide range of academic programs, vocational courses, and transfer opportunities to universities. With its dedicated faculty and state-of-the-art facilities, Yuba College provides a supportive and nurturing environment for students to thrive. Whether you're looking to earn a degree, enhance your skills, or explore new interests, Yuba College is committed to helping you achieve your educational goals.
9.2 Ella Elementary School
Ensure a quality education for your little ones by enrolling them at Ella Elementary School. This esteemed institution is dedicated to providing a nurturing and stimulating learning environment for children. With its experienced teachers, comprehensive curriculum, and engaging extracurricular activities, Ella Elementary School fosters academic excellence and personal growth. Give your children the best start in their educational journey at Ella Elementary School.
9.3 Marysville High School
Prepare your teenagers for a successful future at Marysville High School. This renowned institution offers a robust curriculum, a wide range of extracurricular activities, and dedicated teachers who are committed to providing students with a well-rounded education. From academics to arts and athletics, Marysville High School encourages students to explore their passions, develop critical thinking skills, and lay the foundation for a bright future.
9.4 Brighter Beginnings Preschool
Nurture your little one's love for learning at Brighter Beginnings Preschool. This trusted preschool offers a caring and stimulating environment where children can grow, develop, and explore their unique abilities. With its play-based curriculum, experienced educators, and child-centered approach, Brighter Beginnings Preschool prepares children for a successful transition into elementary school. Enroll your child in this nurturing environment and lay the foundation for a lifetime of learning and discovery.
10. Day Trips from Marysville
10.1 Historic Nevada City
Embark on a journey back in time by visiting Historic Nevada City, a charming Gold Rush-era town located just a short drive from Marysville. stroll along the picturesque streets lined with beautifully preserved Victorian buildings, explore unique shops, and indulge in delicious cuisine. Immerse yourself in the vibrant history and rich culture of this historic town as you visit museums, art galleries, and theaters. Historic Nevada City offers a fascinating day trip that will transport you to a bygone era.
10.2 Feather Falls Casino & Lodge
Test your luck and enjoy a thrilling day at Feather Falls Casino & Lodge. Located in Oroville, just a short drive from Marysville, this premier casino offers a wide range of gaming options, live entertainment, and dining experiences. Try your hand at the slot machines, challenge yourself at the card tables, or simply sit back and enjoy live performances by renowned artists. Feather Falls Casino & Lodge promises an exhilarating day of fun and excitement.
10.3 Colusa Casino Resort
Escape to the Colusa Casino Resort for a day of entertainment and relaxation. This expansive resort, situated along the picturesque Sacramento River, offers a wide range of gaming options, luxurious accommodations, and exquisite dining experiences. Play your favorite casino games, unwind at the spa, or indulge in a gourmet meal prepared by world-class chefs. Colusa Casino Resort provides an all-encompassing experience that combines gaming and leisure in a breathtaking setting.
10.4 Sacramento, the State Capital
Embark on a day trip to the vibrant city of Sacramento, California's capital. Just a short drive from Marysville, Sacramento offers a wealth of attractions and activities to explore. Visit the State Capitol Building, tour the captivating Crocker Art Museum, or take a leisurely stroll along the scenic Old Sacramento Waterfront. With its rich history, diverse culture, and bustling downtown area, Sacramento offers a dynamic day trip that will leave you captivated by the charm of this capital city.
As you can see, Marysville is a city filled with an abundance of attractions and activities to suit every interest. From its fascinating historical landmarks to its breathtaking natural landscapes, from its vibrant arts and culture scene to its delicious dining options, Marysville promises a memorable experience for every visitor. So pack your bags, grab your camera, and get ready to embark on an unforgettable journey through the wonders of Marysville.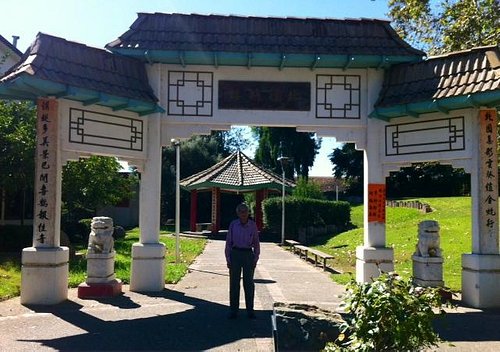 This image is property of dynamic-media-cdn.tripadvisor.com.