Livermore, a vibrant city nestled in California's beautiful wine country, is a treasure trove of hidden gems waiting to be discovered. From its quaint downtown area lined with charming boutiques and delicious eateries, to its picturesque parks and stunning vineyards, Livermore offers a wealth of experiences for visitors and locals alike. Whether you're a history enthusiast yearning to explore the city's past, an outdoor enthusiast seeking scenic trails, or a wine lover looking to indulge in tastings at renowned wineries, this guide will take you on a journey to uncover the best-kept secrets of Livermore. So grab your map and let's dive into the captivating wonders this city has to offer!
Exploring Livermore: A Guide to the City's Hidden Gems
Livermore, a charming city located in California's Bay Area, offers a wide range of exciting activities and attractions for visitors of all ages. From beautiful parks and outdoor recreation areas to wineries and historic sites, there is something for everyone to enjoy in Livermore. In this comprehensive guide, we will take you through the top attractions in Livermore, providing you with all the information you need to plan your visit. So grab your walking shoes, and let's start exploring!
1. Parks and Outdoor Recreation
1.1. Del Valle Regional Park
Del Valle Regional Park is a stunning outdoor oasis that offers a myriad of recreational activities for nature lovers. With its picturesque lake, sprawling hills, and abundant wildlife, this park is perfect for hiking, fishing, boating, or simply enjoying a peaceful picnic surrounded by nature's beauty.
1.2. Sycamore Grove Park
For those seeking tranquility, Sycamore Grove Park is a must-visit. This park boasts serene walking trails along the banks of the scenic Arroyo Mocho, providing the perfect setting for a leisurely stroll or a family-friendly bike ride. With its lush greenery and towering sycamore trees, Sycamore Grove Park is a peaceful retreat in the heart of Livermore.
1.3. Robertson Park
Robertson Park is a popular destination for outdoor enthusiasts. Equipped with tennis and basketball courts, soccer fields, and a skate park, this park is ideal for those looking to indulge in some sports and recreation. The park also features picnic areas and playgrounds, making it a great spot for a fun-filled family outing.
1.4. Las Positas Golf Course
Golf enthusiasts will find paradise at the Las Positas Golf Course. This championship 18-hole golf course offers breathtaking views of the surrounding vineyards and rolling hills, creating an unforgettable golfing experience. Whether you're a seasoned golfer or a beginner looking to improve your swing, Las Positas Golf Course promises a day of enjoyment on its meticulously maintained fairways.
1.5. Brushy Peak Regional Preserve
Brushy Peak Regional Preserve is a hidden gem for hiking and wildlife lovers. With its network of trails winding through scenic hills and valleys, this preserve offers the perfect opportunity for a refreshing hike or a thrilling mountain biking adventure. Keep an eye out for the iconic Brushy Peak, a volcanic peak that adds to the preserve's unique charm.
2. Wineries and Tasting Rooms
2.1. Concannon Vineyard
Concannon Vineyard is one of Livermore's oldest and most renowned wineries. With a rich history dating back to 1883, this family-owned vineyard is celebrated for its exceptional wines and picturesque vineyard views. Wine enthusiasts can indulge in a tasting of the award-winning estate wines, or take a guided tour to learn about the winemaking process and explore the beautiful grounds.
2.2. Wente Vineyards
Wente Vineyards is a beloved Livermore establishment that has been producing exceptional wines for over 135 years. This historic winery offers a wide range of wine tasting experiences, from their classic Estate Tasting to the exclusive Winemakers Studio Tour. Visitors can also enjoy outdoor concerts at the renowned Wente Vineyards concert series during the summer months, combining live music with delicious wine.
2.3. Page Mill Winery
Nestled amongst the rolling hills of Livermore, Page Mill Winery is a boutique winery that prides itself on producing small-lot, handcrafted wines. Visitors to Page Mill can venture into the tasting room, where they can sample a variety of wines crafted from locally grown grapes. The warm and inviting atmosphere of the winery makes it the perfect place to unwind and savor the flavors of Livermore Valley.
2.4. Rodrigue Molyneaux Winery
Rodrigue Molyneaux Winery is a family-owned and operated winery that produces exceptional Bordeaux-style wines. With its rustic charm and warm hospitality, a visit to Rodrigue Molyneaux is like stepping into a quaint French countryside. Wine enthusiasts can enjoy a tasting of their award-winning wines, or join one of their informative vineyard tours to learn about the winemaking process firsthand.
2.5. Fenestra Winery
Fenestra Winery, nestled in the picturesque Livermore Valley, is known for its handcrafted, small-lot wines that truly capture the essence of the region. Visitors to this family-owned winery can enjoy tastings of their diverse selection of wines, ranging from elegant whites to robust reds. The friendly staff at Fenestra Winery are always ready to share their knowledge and passion for winemaking, creating a memorable wine tasting experience.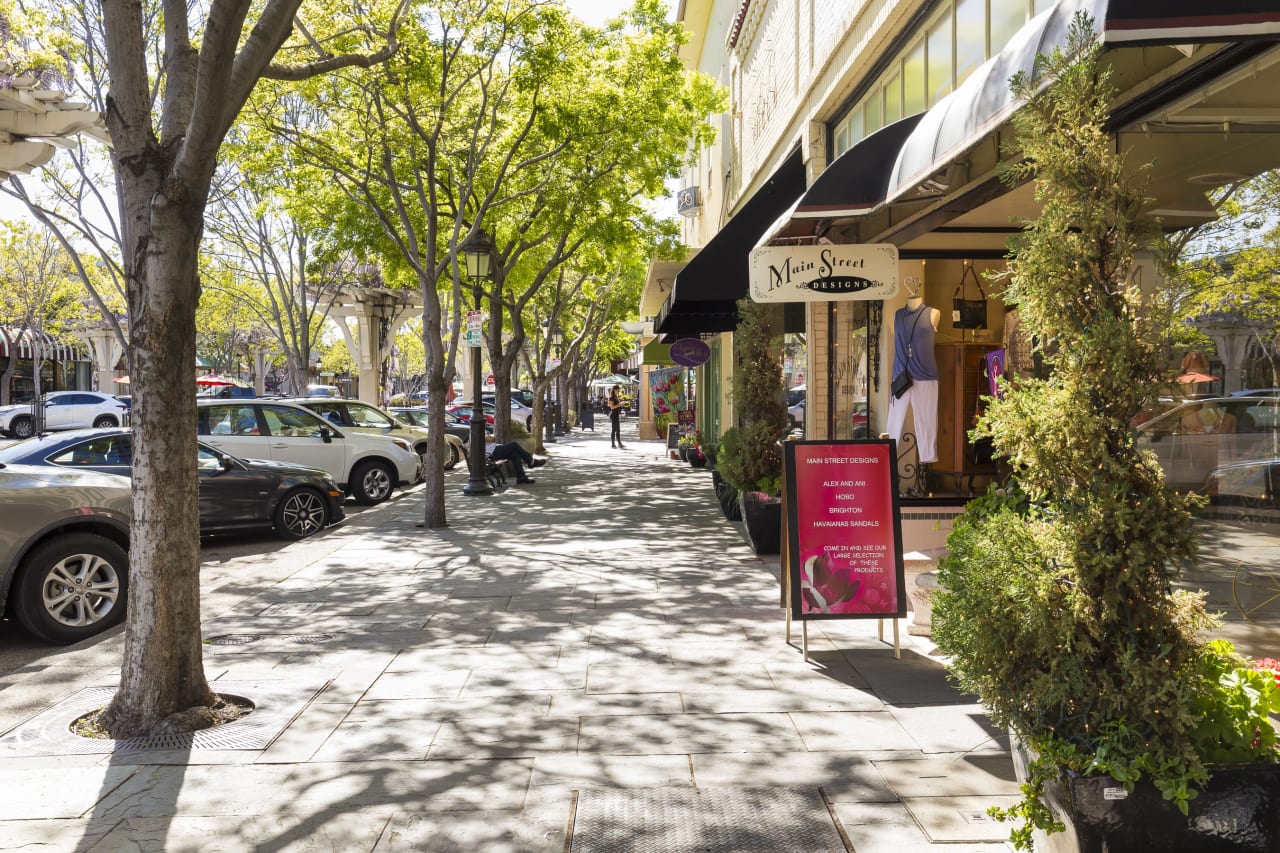 This image is property of res.cloudinary.com.
3. Historic Sites
3.1. Ravenswood Historic Site
Step back in time and visit the Ravenswood Historic Site, a beautifully preserved Victorian mansion that offers a glimpse into Livermore's rich history. Built in 1885, this grand estate showcases original furnishings and architecture, allowing visitors to experience the opulence and charm of a bygone era.
3.2. Livermore Carnegie Library
The Livermore Carnegie Library is a true architectural gem that holds a special place in Livermore's heritage. This historic library, constructed in 1911, features stunning Beaux-Arts architecture and houses an extensive collection of books, periodicals, and local archives. A visit to the Livermore Carnegie Library is a must for history and literature enthusiasts alike.
3.3. Old Town Livermore
Immerse yourself in the charm of Old Town Livermore, a vibrant district that showcases the city's rich heritage. Stroll along the tree-lined streets and discover a treasure trove of boutiques, antique shops, and art galleries. Be sure to stop by the Historic Railroad Depot, a beautifully restored building that serves as a reminder of Livermore's past as a thriving railroad town.
3.4. Hagemann Ranch Historic Site
Step into the shoes of early Livermore pioneers at the Hagemann Ranch Historic Site. This meticulously preserved ranch offers a fascinating glimpse into the region's agricultural history. Take a guided tour of the farmhouse, barns, and outbuildings, and learn about the daily lives of the Hagemann family, who played a pivotal role in shaping Livermore's agricultural legacy.
3.5. Asbury United Methodist Church
Visit the historic Asbury United Methodist Church, a charming place of worship that dates back to 1907. With its stunning stained glass windows and beautiful architecture, this church is not only a spiritual sanctuary but also a testament to Livermore's religious heritage. Take a moment to soak in the peaceful ambiance of this historic site, and appreciate the intricate craftsmanship that went into its construction.
4. Arts and Culture
4.1. Bankhead Theater
The Bankhead Theater, located in the heart of downtown Livermore, is a premier performing arts venue that showcases a diverse range of live productions throughout the year. From Broadway musicals to ballet performances, this state-of-the-art theater offers an unforgettable cultural experience for theater enthusiasts.
4.2. Livermore Valley Performing Arts Center
The Livermore Valley Performing Arts Center is a dynamic hub for the performing arts, hosting a wide range of cultural events and entertainment. From symphony concerts to contemporary dance performances, this center strives to make the arts accessible to all. Be sure to check their calendar for upcoming shows and events during your visit.
4.3. Bothwell Arts Center
For art lovers, the Bothwell Arts Center is a hidden gem in Livermore that offers a variety of art classes, workshops, and gallery exhibitions. Discover the vibrant local art scene, participate in a painting class, or browse through the ever-changing art exhibits. The Bothwell Arts Center is a haven for creativity and a place where artists of all levels can thrive.
4.4. Livermore Art Association Gallery
The Livermore Art Association Gallery showcases a diverse collection of artworks created by local artists. From paintings and sculptures to ceramics and photography, this gallery offers a window into the talented artists that call Livermore home. Whether you're a seasoned art enthusiast or simply appreciate beautiful craftsmanship, a visit to this gallery is a visual feast for the eyes.
4.5. Ravenswood Historic Site Art Gallery
Located within the Ravenswood Historic Site, the Art Gallery is a unique space that features rotating exhibitions by local and regional artists. Explore the various art forms on display, including paintings, sculptures, and mixed media pieces, all set against the backdrop of the beautifully restored Victorian mansion. A trip to the Ravenswood Historic Site Art Gallery is a perfect combination of art and history.
This image is property of dynamic-media-cdn.tripadvisor.com.
5. Shopping and Dining
5.1. Downtown Livermore
Downtown Livermore is a vibrant shopping district that offers a diverse mix of boutiques, specialty stores, and restaurants. From trendy fashion boutiques to antique shops and home decor stores, you'll find something to suit every taste. After a day of shopping, be sure to indulge in the culinary delights offered by the numerous charming cafes and restaurants that line the streets.
5.2. Livermore Premium Outlets
For the ultimate shopping experience, head to the Livermore Premium Outlets. This outdoor shopping center is home to over 120 designer and brand-name stores, where you can find everything from high-end fashion to home furnishings at discounted prices. Whether you're in search of a bargain or simply love the thrill of shopping, the Livermore Premium Outlets won't disappoint.
5.3. Livermore Farmers' Market
Experience the vibrant flavors of Livermore by visiting the Livermore Farmers' Market. Held every Thursday evening, this market is a treasure trove of fresh produce, delicious artisanal treats, and handcrafted goods. From farm-fresh fruits and vegetables to local cheeses and gourmet foods, the Livermore Farmers' Market is a foodie's paradise.
5.4. Lanna Thai Cuisine
Indulge your taste buds in the flavors of Thailand at Lanna Thai Cuisine. This charming restaurant offers a wide range of traditional Thai dishes, from aromatic curries to flavorful stir-fries. With its cozy ambiance and friendly service, Lanna Thai Cuisine is the perfect spot for a memorable dining experience.
5.5. First Street Alehouse
First Street Alehouse is a popular gathering spot for beer aficionados and food lovers alike. With its extensive selection of craft beers on tap and a menu featuring mouthwatering pub fare, this lively alehouse is the ideal place to unwind and enjoy great food and drinks with friends and family.
6. Science and Technology
6.1. Lawrence Livermore National Laboratory
A visit to Livermore is incomplete without exploring the renowned Lawrence Livermore National Laboratory. As one of the leading research institutions in the country, this laboratory plays a crucial role in advancing science, technology, and national security. While public tours may not be available, visitors can still learn about the laboratory's groundbreaking research and contributions to various scientific fields.
6.2. i-GATE Innovation Hub
The i-GATE Innovation Hub is a collaborative space that brings together entrepreneurs, investors, and innovators to foster creativity and drive technological advancements. With its vibrant ecosystem of startups and cutting-edge research facilities, this hub is at the forefront of innovation in Livermore. Visitors can explore the hub's events, workshops, and networking opportunities to get a glimpse into the exciting world of technology.
6.3. Blacksmith Square
Blacksmith Square is a historic landmark in downtown Livermore that has been transformed into a hub for innovation, creativity, and commerce. This vibrant square is home to a mix of businesses, including wineries, restaurants, boutiques, and art galleries. It's the perfect place to explore, shop, and savor the unique offerings that Livermore has to offer.
6.4. Livermore Innovation Fair
The Livermore Innovation Fair is an annual event that celebrates the spirit of innovation and showcases the groundbreaking research and technological advancements happening in Livermore and the surrounding areas. From interactive exhibitions to presentations by leading innovators, this fair offers a glimpse into the cutting-edge technologies that are shaping the future.
6.5. The Science and Society Center
The Science and Society Center is a unique organization that aims to bridge the gap between science and the public. Through engaging programs and events, the center fosters scientific literacy and promotes dialogue between scientists and the community. Visitors can participate in interactive workshops, attend thought-provoking lectures, and explore the various exhibits that highlight the intersection of science and society.
This image is property of dynamic-media-cdn.tripadvisor.com.
7. Outdoor Events and Festivals
7.1. Livermore Rodeo
Experience the excitement and thrills of the Livermore Rodeo, one of the longest-running rodeos in California. This annual event showcases professional rodeo competitions, live music, and family-friendly activities. Whether you're a rodeo enthusiast or simply looking for a fun day out with family and friends, the Livermore Rodeo promises an unforgettable experience.
7.2. Livermore Wine Country Festival
Raise a glass and celebrate the region's rich winemaking heritage at the Livermore Wine Country Festival. This lively festival brings together wineries, local artisans, and live entertainment for a weekend of wine tasting, culinary delights, and outdoor fun. With its charming downtown location, the Livermore Wine Country Festival is a must-visit for wine lovers and festival enthusiasts.
7.3. Downtown Street Fest
Downtown Street Fest is a lively event that takes place in the heart of Livermore's downtown district. This family-friendly festival features live music, street performers, food vendors, and a wide range of activities for all ages. Whether you're dancing to the rhythm of the music or indulging in delicious street food, the Downtown Street Fest is a vibrant celebration of community and culture.
7.4. Shakespeare's Associates Annual Festival
Experience the timeless works of William Shakespeare come to life at the Shakespeare's Associates Annual Festival. Held in the beautiful outdoor setting of Wente Vineyards, this festival presents captivating performances of Shakespearean plays by talented local actors. Rediscover the magic of Shakespeare's words and immerse yourself in the world of theater under the open sky.
7.5. Motorama Car Show
Rev your engines and head to the Motorama Car Show, an annual event that showcases a stunning display of classic cars, custom vehicles, and hot rods. With its vibrant atmosphere, live entertainment, and food vendors, this car show is a paradise for automotive enthusiasts and a great way to spend a sunny day marveling at the beauty of vintage and custom automobiles.
8. Hiking and Cycling Trails
8.1. Arroyo Mocho Trail
The Arroyo Mocho Trail offers a scenic escape into nature, with its meandering paths along the banks of Arroyo Mocho. Whether you prefer a leisurely stroll, a brisk jog, or a challenging hike, this trail has something for everyone. Enjoy the fresh air, soak in the beautiful surroundings, and discover the tranquility that awaits just outside the city.
8.2. Brushy Peak Loop Trail
For those seeking a more adventurous hiking experience, the Brushy Peak Loop Trail is a must-try. This challenging trail takes you to the summit of Brushy Peak, offering panoramic views of the surrounding landscapes. With its diverse wildlife and rugged terrain, this trail is a favorite among outdoor enthusiasts looking for a thrilling hiking expedition.
8.3. North Livermore Avenue Trail
The North Livermore Avenue Trail is a perfect destination for cycling enthusiasts. This paved trail runs alongside the scenic North Livermore Avenue, offering a safe and picturesque route for cyclists of all skill levels. So grab your bike, soak in the stunning views, and enjoy a leisurely ride along this popular cycling route.
8.4. Arroyo Seco Creek Trail
Escape into nature and explore the wonders of Arroyo Seco Creek Trail. This picturesque trail winds along the banks of Arroyo Seco Creek, showcasing breathtaking scenery and a diverse array of plant and wildlife. Whether you're hiking, jogging, or bird-watching, this trail provides an immersive outdoor experience that will leave you feeling refreshed and rejuvenated.
8.5. South Livermore Valley Trail
The South Livermore Valley Trail is a hidden gem that offers a tranquil escape from the hustle and bustle of city life. This scenic trail meanders through picturesque vineyards and rolling hills, providing a serene setting for a leisurely walk or a leisurely bike ride. Immersed in the beauty of the South Livermore Valley, this trail is the perfect place to reconnect with nature.
This image is property of www.chelseyexplores.com.
9. Family-Friendly Attractions
9.1. Children's Museum of the East Bay
The Children's Museum of the East Bay is a haven for young minds to explore, create, and learn. With its interactive exhibits and educational programs, this museum encourages children to discover the world through hands-on play. From a mini supermarket to an art studio, the museum offers a wide range of activities that spark curiosity and ignite imaginations.
9.2. Boomers! Livermore
For a day of family-friendly fun, head to Boomers! Livermore. This entertainment center features a wide range of attractions, including go-karts, bumper boats, mini-golf, and an arcade. Whether you're competing in a friendly round of miniature golf or challenging each other to a race on the go-kart track, Boomers! promises hours of laughter and excitement for the whole family.
9.3. Del Valle Family Camp
Del Valle Family Camp is the perfect destination for a memorable family camping trip. Nestled in the stunning Del Valle Regional Park, this family campground offers a range of outdoor activities, including hiking, swimming, fishing, and paddleboarding. Unplug from the hectic pace of everyday life and spend quality time with your loved ones in this picturesque setting.
9.4. Centennial Light Bulb
Embark on an illuminating experience at the Centennial Light Bulb, the world's longest-lasting light bulb. Located at the Livermore-Pleasanton Fire Department, this captivating bulb serves as a testament to the longevity and durability of early 20th-century technology. Witness the continuous glow of this remarkable bulb, which has been lighting up Livermore for over a century.
9.5. Ravenswood Historic Site Playground
Let the little ones run wild and explore the Ravenswood Historic Site Playground. This charming playground is nestled within the beautiful Ravenswood Historic Site and offers a safe and engaging space for children to adventure and play. With its imaginative structures and shady picnic areas, the playground is a favorite spot for families to relax and enjoy a day outdoors.
10. Day Trips from Livermore
10.1. San Francisco
Take a short drive to the iconic city of San Francisco, located just over 40 miles west of Livermore. Explore the Golden Gate Bridge, stroll through Fisherman's Wharf, and immerse yourself in the vibrant culture of this world-famous city. Whether you're visiting Alcatraz Island or exploring the diverse neighborhoods, a day trip to San Francisco is a must for any visitor to Livermore.
10.2. Santa Cruz
Escape to the scenic coastal town of Santa Cruz, located approximately 70 miles southwest of Livermore. With its sandy beaches, lively boardwalk, and stunning redwood forests, Santa Cruz offers a wealth of outdoor activities and natural beauty. Whether you're catching a wave at the famous Steamer Lane surf spot or exploring the Santa Cruz Beach Boardwalk, a day trip to Santa Cruz promises endless fun and adventure.
10.3. Napa Valley
Wine lovers won't want to miss a day trip to the world-renowned Napa Valley, located just over 30 miles north of Livermore. Explore the picturesque vineyards, indulge in wine tastings at renowned wineries, and savor the culinary delights offered by the region's top-rated restaurants. A trip to Napa Valley is a sensory experience that will leave you with a deeper appreciation for the art of winemaking.
10.4. Monterey Bay
Experience the beauty of the Central Coast with a day trip to Monterey Bay, located approximately 100 miles south of Livermore. From the famous Monterey Bay Aquarium to the scenic 17-Mile Drive, this coastal paradise offers an abundance of natural wonders to explore. Whether you're admiring the stunning coastal views or observing the playful sea otters, a day trip to Monterey Bay promises unforgettable memories.
10.5. Sacramento
Take a journey through history with a visit to California's capital city, Sacramento, located approximately 80 miles northeast of Livermore. Explore the historic Old Sacramento district, visit the state capitol building, and discover the rich cultural heritage of this vibrant city. With its numerous museums, art galleries, and charming waterfront, Sacramento offers a delightful blend of history and modernity.
With its diverse range of attractions and hidden gems, Livermore is a city that offers something for everyone. Whether you're exploring the great outdoors, indulging in wine tastings, delving into history, or enjoying the local arts and culture scene, Livermore promises a memorable and fulfilling experience. So pack your bags, and get ready to discover the many wonders that await you in this charming California city.
This image is property of img.atlasobscura.com.