Step into Garden Grove, a vibrant city bursting with culture, history, and a lively community spirit. This city guide will take you on a captivating journey through Garden Grove's hidden gems, from its enchanting gardens to its bustling city streets. Discover the latest news, fascinating blog posts, and intriguing stories that make Garden Grove a must-visit destination. Whether you're a local resident or a curious explorer, let this guide be your key to unlocking the beauty and charm of Garden Grove.
History of Garden Grove
Early Settlement
Garden Grove, located in Orange County, California, has a rich history that dates back to the early 1800s. The area was originally inhabited by the Tongva and Juaneño Native American tribes before Spanish explorers arrived. In the late 19th century, a community known as "Gosport" began to form, centered around the intersection of Main Street and Garden Grove Boulevard. This small agricultural town grew steadily over the years, with citrus groves becoming a prominent feature of the landscape.
Development and Growth
The real growth and development of Garden Grove began in the mid-20th century. Following World War II, the city experienced a population boom as many families moved here seeking new opportunities. The city's popularity increased even further when the Garden Grove Freeway was completed in the 1960s, providing easy access to neighboring cities and attractions. With this surge in population and economic development, Garden Grove transformed from a small agricultural town into a thriving suburban community.
Notable Landmarks
Garden Grove is home to several notable landmarks that have played a significant role in shaping the city's identity. One of the most iconic landmarks is the Crystal Cathedral, a stunning glass structure that has become a renowned religious landmark. The cathedral is now known as Christ Cathedral and serves as the center for the Roman Catholic Diocese of Orange. Additionally, Garden Grove is known for its vibrant Vietnamese community, and numerous Buddhist temples can be found throughout the city. These temples not only serve as spiritual institutions but also offer visitors a glimpse into the rich cultural heritage of the Vietnamese community in Garden Grove.
Getting to Garden Grove
By Air
For those traveling to Garden Grove from afar, the nearest major airport is John Wayne Airport (SNA), located approximately 10 miles south of the city. This airport offers a wide range of domestic and international flights and is within a convenient driving distance to Garden Grove. Additionally, Los Angeles International Airport (LAX) is another option, located about 35 miles north of Garden Grove, for those looking for more flight options.
By Car
Traveling by car is a convenient option for reaching Garden Grove, especially for those coming from within California or neighboring states. The city is easily accessible via several major highways, including the Garden Grove Freeway (State Route 22) and the San Diego Freeway (Interstate 405). These highways provide convenient connections to the surrounding areas and make exploring Garden Grove and its neighboring attractions a breeze.
By Public Transportation
For those who prefer public transportation, Garden Grove is served by the Orange County Transportation Authority (OCTA) bus system. The OCTA provides extensive bus routes throughout the county, including several that pass through Garden Grove. Additionally, the city is also connected to the larger Southern California region through the Metrolink train system, with the Anaheim Canyon Station being the closest Metrolink station to Garden Grove. This makes it easy for visitors to explore Garden Grove and beyond without the need for a car.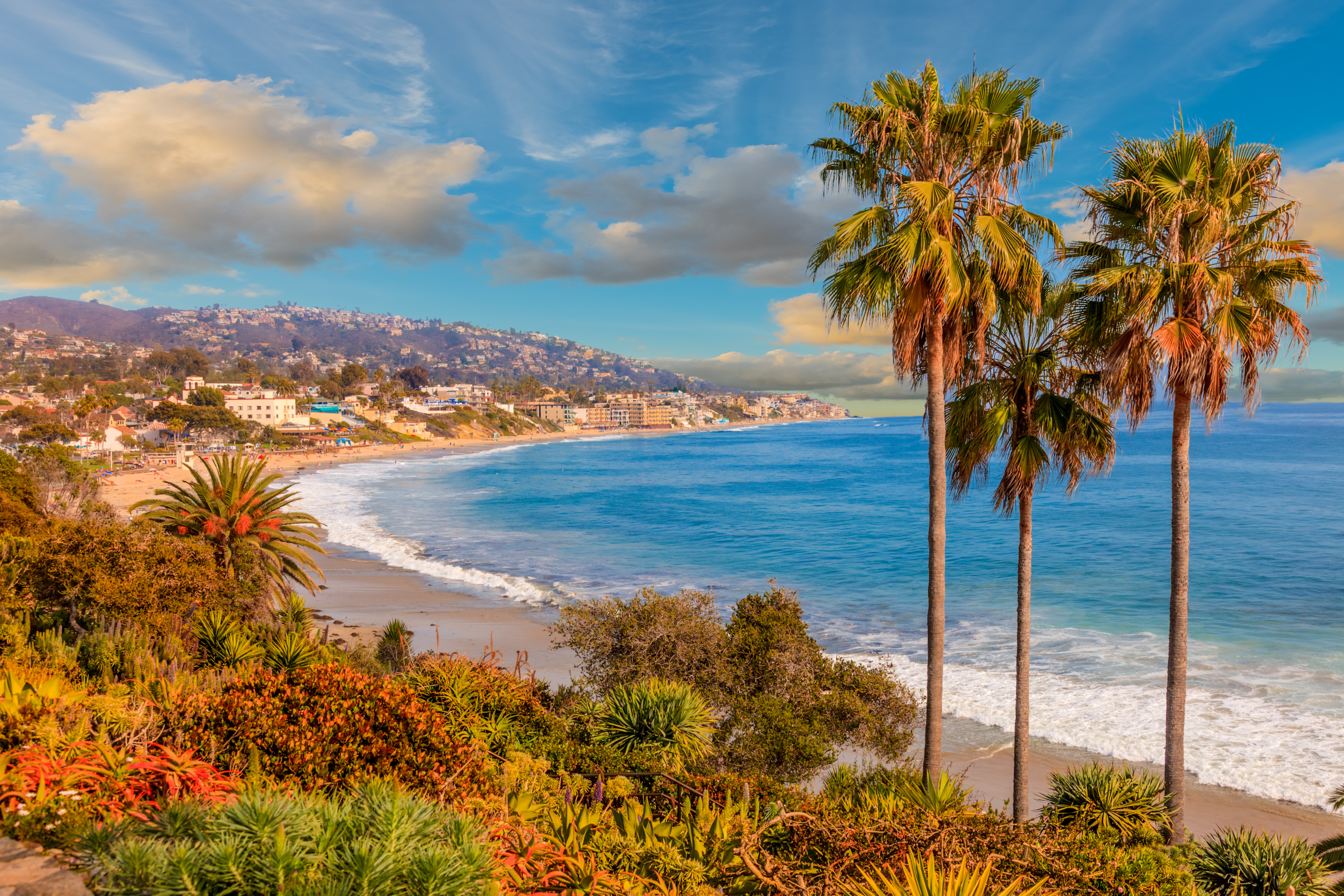 This image is property of images.surferseo.art.
Exploring the Neighborhoods
Old Town Garden Grove
A visit to Garden Grove is not complete without exploring Old Town Garden Grove. This historic district is a charming and vibrant area lined with a mix of quaint shops, restaurants, and cultural landmarks. Take a leisurely stroll down Main Street and admire the beautifully preserved buildings that showcase the city's rich history. The area is also home to the Garden Grove Historical Society, which offers guided tours and exhibits that provide insights into the city's past.
Little Saigon
Garden Grove's Little Saigon is one of the largest Vietnamese communities outside of Vietnam and is a must-visit neighborhood for those interested in exploring Vietnamese culture and cuisine. This bustling neighborhood is filled with Vietnamese-owned businesses, including vibrant markets, enticing restaurants, and unique shops. Immerse yourself in the sights, sounds, and flavors of Vietnam as you explore the streets of Little Saigon.
Korean Business District
The Korean Business District in Garden Grove is another thriving neighborhood that offers visitors a taste of Korean culture. Here, you'll find an array of Korean restaurants, markets, and shops, all offering a glimpse into the vibrant Korean community. Whether you're craving authentic Korean barbecue or looking to stock up on your favorite Korean beauty products, this neighborhood has it all.
Mexican Village
Garden Grove's Mexican Village is a lively and vibrant neighborhood that pays homage to the city's Mexican heritage. Explore the streets lined with colorful shops, restaurants, and markets, all offering a taste of Mexico. Savor traditional Mexican cuisine, shop for unique Mexican handicrafts, or simply soak in the lively atmosphere of this vibrant neighborhood.
Parks and Recreation
Garden Grove Park
Garden Grove Park is a lush oasis in the heart of the city, offering residents and visitors a place to relax, play, and connect with nature. This expansive park features picnic areas, sports fields, playgrounds, and walking trails, making it the perfect spot for a family outing or a leisurely stroll. The park also hosts various events throughout the year, including concerts, festivals, and community gatherings.
Atlantis Play Center
Ideal for families with young children, the Atlantis Play Center is a whimsical park that sparks the imagination. With its castle-themed structures, water features, and interactive play areas, children can embark on a magical adventure. The park also offers picnic areas, making it a great spot for a family picnic.
Chapman Sports Complex
Sports enthusiasts will find plenty to enjoy at the Chapman Sports Complex. This state-of-the-art facility offers a range of sports fields and courts, including soccer fields, baseball diamonds, tennis courts, and more. Whether you're an athlete looking to play a game or a spectator cheering on your favorite team, this complex has something for everyone.
West Haven Memorial Park
West Haven Memorial Park is a peaceful and serene park that offers a tranquil escape from the hustle and bustle of everyday life. The park features beautifully landscaped gardens, a pond, and walking paths, providing a perfect setting for a leisurely stroll or a moment of reflection. The park also hosts various events and activities throughout the year, including outdoor concerts and art exhibitions.
This image is property of grassdoor.com.
Cultural Attractions
Crystal Cathedral
The Crystal Cathedral, now known as Christ Cathedral, is an architectural marvel and a significant cultural landmark in Garden Grove. This stunning glass structure is a visual masterpiece that serves as the centerpiece of the Roman Catholic Diocese of Orange. Visitors can explore the grounds, attend mass, and marvel at the beauty of the cathedral's design and interior.
Vietnamese Buddhist Temples
The vibrant Vietnamese community in Garden Grove has established several Buddhist temples that are open to visitors. These temples provide a serene and peaceful environment for meditation and reflection. Explore the intricate architecture, ornate decorations, and beautifully manicured gardens as you immerse yourself in the spiritual traditions of Vietnam.
Heritage Museum
Located in Garden Grove Park, the Heritage Museum is dedicated to preserving and showcasing the history and culture of the city. With exhibits that delve into the early settlement of Garden Grove, the development of the city, and the diverse communities that have shaped its identity, the museum offers visitors a comprehensive look at the city's past.
Stanley Ranch Museum
Step back in time at the Stanley Ranch Museum, a living history museum that showcases the rural roots of Garden Grove. Explore the historic buildings, including the Stanley Ranch House, barn, and citrus packing house, and learn about the agricultural heritage that plays a significant role in the city's history. The museum also hosts special events and educational programs that further immerse visitors in the history of Garden Grove.
Shopping and Dining
The Outlets at Orange
For those looking for retail therapy, The Outlets at Orange is a shopper's paradise. This open-air shopping destination features a wide range of stores, from high-end fashion brands to popular retailers. Browse through the latest fashion trends, discover unique home decor items, or catch a movie at the onsite movie theater. After a day of shopping, refuel at one of the many dining options available, offering cuisines from around the world.
Garden Grove Farmers Market
Experience the vibrant local culture and flavor at the Garden Grove Farmers Market. Held every Sunday, this bustling market offers a diverse selection of fresh produce, artisanal goods, and delicious food. Chat with local farmers, sample seasonal fruits, and vegetables, and find unique handmade crafts. The market is a great way to support local businesses and immerse yourself in the community spirit of Garden Grove.
Asian Supermarkets
Garden Grove's diverse community is reflected in the variety of Asian supermarkets found throughout the city. These supermarkets offer an array of Asian ingredients, spices, and specialty products. Whether you're looking to recreate your favorite Asian dishes or explore new flavors, these supermarkets are a treasure trove of culinary delights.
Vietnamese Cuisine
No visit to Garden Grove is complete without indulging in the vibrant flavors of Vietnamese cuisine. The city is renowned for its authentic Vietnamese restaurants, serving up delicious dishes such as pho, banh mi, and fresh spring rolls. Explore the streets of Little Saigon and let your taste buds take a culinary journey through Vietnam. From humble street food stalls to upscale eateries, Garden Grove has a wide range of dining options to suit every palate.
This image is property of assets.simpleviewinc.com.
Entertainment and Nightlife
Theater and Performing Arts
For those seeking evening entertainment, Garden Grove offers a variety of theater and performing arts venues. The Grove Theater Center is a local gem that produces a wide range of theatrical productions, from classic plays to contemporary works. Additionally, the Garden Grove Amphitheater hosts outdoor concerts and performances throughout the year, providing a unique and memorable entertainment experience.
Karaoke Bars
Unleash your inner rock star at one of Garden Grove's karaoke bars. These lively establishments offer private karaoke rooms where you and your friends can sing your hearts out. Whether you're a seasoned performer or a beginner, karaoke bars provide a fun and interactive nightlife experience that is sure to create memories.
Sports Bars
Sports enthusiasts can catch the latest game and enjoy a lively atmosphere at one of Garden Grove's sports bars. These establishments offer a wide selection of beers on tap, delicious pub food, and an array of TVs broadcasting sporting events. Cheer on your favorite team and engage in friendly banter with fellow sports fans in a vibrant and energetic setting.
Nightclubs
Dance the night away at one of Garden Grove's nightclubs. Whether you prefer the latest electronic beats, hip-hop, or Latin rhythms, there is a nightclub to suit every taste. These venues feature top local DJs, live music acts, and vibrant dance floors, ensuring a night of fun and excitement.
Annual Events and Festivals
Strawberry Festival
One of Garden Grove's most beloved events is the annual Strawberry Festival, held every Memorial Day weekend. This four-day extravaganza celebrates the city's agricultural heritage and features a carnival, live entertainment, delicious food vendors, and, of course, an abundance of strawberries. Join the festivities and indulge in the sweet taste of summer at this iconic event.
Tet Festival
Garden Grove's vibrant Vietnamese community comes alive during the Tet Festival, a celebration of the Lunar New Year. This three-day event features traditional music, dance performances, dragon dances, and a variety of Vietnamese delicacies. Immerse yourself in the lively atmosphere, and witness the color and traditions of this significant cultural celebration.
Korean Festival
The Korean Festival is a celebration of Korean culture and heritage in Garden Grove. The festival showcases traditional music and dance performances, delicious Korean cuisine, and various cultural exhibits. Experience the sights, sounds, and tastes of Korea as you immerse yourself in this vibrant celebration.
Cinco de Mayo Celebration
Garden Grove's Mexican heritage is honored with a lively Cinco de Mayo celebration. This festive event features live music, folk dances, traditional Mexican cuisine, and cultural showcases. Join the community in commemorating Mexican heritage and enjoy the vibrant atmosphere and flavors of Mexico.
This image is property of a.travel-assets.com.
Outdoor Activities
Hiking and Biking Trails
For outdoor enthusiasts, Garden Grove offers several hiking and biking trails that allow visitors to immerse themselves in the natural beauty of the area. The Santa Ana River Trail offers a scenic path along the riverbank, while the nearby Coastal Trail provides stunning views of the Pacific Ocean. Lace up your hiking boots or hop on your bike and explore the great outdoors in and around Garden Grove.
Golf Courses
Golfers will find plenty of opportunities to tee off in Garden Grove. The city is home to several golf courses that cater to players of all skill levels. Enjoy a day on the greens, surrounded by beautiful landscapes and well-manicured fairways, and test your skills on challenging holes.
Fishing Spots
For those looking to cast a line, Garden Grove offers several fishing spots within a short drive. The nearby Irvine Lake and Laguna Niguel Lake are popular destinations for fishing enthusiasts, offering ample opportunities to catch bass, trout, and catfish. Pack your fishing gear and spend a relaxing day by the water, enjoying the peacefulness of nature.
Beaches Nearby
Garden Grove is conveniently located near a range of stunning beaches along the Southern California coastline. Whether you're looking to soak up the sun, go for a swim, or enjoy water sports, the beaches in Orange County offer something for everyone. From the iconic Huntington Beach with its vibrant surf scene to the serene Crystal Cove State Park, you're never far from a beachside escape when visiting Garden Grove.
Accommodations
Hotels
Garden Grove offers a variety of hotels to suit every traveler's needs and budget. From well-known chain hotels to boutique accommodations, there are plenty of options to choose from. Many hotels in the area also provide convenient amenities such as swimming pools, fitness centers, and on-site dining options, ensuring a comfortable and enjoyable stay.
Motels
Travelers looking for budget-friendly accommodations will find a number of motels in Garden Grove. These cozy and affordable options provide a comfortable place to rest after a day of exploring the city. While they may be more modest in amenities, motels offer convenient locations and affordability for budget-conscious travelers.
Bed and Breakfasts
For a charming and personalized stay, consider booking a bed and breakfast in Garden Grove. These cozy accommodations offer a home-away-from-home experience, with comfortable rooms, delicious breakfasts, and warm hospitality. With their unique charm and personalized service, bed and breakfasts provide a memorable and intimate stay option in Garden Grove.
In conclusion, Garden Grove offers a wealth of attractions and activities for visitors to explore and enjoy. From its rich history and diverse neighborhoods to its cultural landmarks, parks, and vibrant culinary scene, Garden Grove has something for everyone. Whether you're seeking outdoor adventures, cultural immersion, or simply a relaxing getaway, this friendly and welcoming city in Orange County, California, is sure to leave a lasting impression.
This image is property of a.travel-assets.com.