Are you ready to embark on an exciting journey through Chico? In this city guide, we will unveil the hidden gems, vibrant culture, and unique experiences that await you in this charming California town. From its bustling city center filled with trendy shops and delicious eateries to the breathtaking natural beauty of Bidwell Park, Chico has something for everyone. Whether you're a local looking for new adventures or a visitor planning your next getaway, join us as we uncover the captivating wonders of Chico.
Overview of Chico
Chico, located in the northern part of California's Central Valley, is a vibrant and charming city with a rich history and natural beauty. Surrounded by picturesque landscapes, including the Sierra Nevada Mountains to the east and the Sacramento Valley to the west, Chico offers a diverse range of attractions and activities for visitors of all ages.
Location and Geography
Situated approximately 90 miles north of Sacramento, Chico is nestled in the heart of Butte County. The city covers an area of around 33.6 square miles, with the downtown area centered around the intersection of Main and Broadway Streets. Chico is known for its lush greenery, with the beautiful Bidwell Park spanning over 3,670 acres and serving as a natural oasis within the city.
Climate
Chico experiences a Mediterranean climate, characterized by hot, dry summers and cool, wet winters. Visitors can expect average summer temperatures reaching the mid-90s Fahrenheit, while winters are milder with average temperatures in the mid-50s. The pleasant weather makes Chico a year-round destination, offering outdoor recreational opportunities throughout the seasons.
Population
With a population of approximately 100,000 residents, Chico is the most populous city in Butte County. The city is home to a diverse community, including students from California State University, Chico, which contributes to the city's lively and youthful atmosphere. The friendly locals are known for their warmth and welcoming nature, ensuring that visitors feel right at home in Chico.
History
Chico has a rich history dating back to its establishment in 1860. The city was named after the Spanish word for "little" as a nod to the small village that was once located here. Originally a gold rush town, Chico quickly transformed into a prosperous agricultural center with an emphasis on the cultivation of almonds, olives, and citrus fruits. Today, Chico seamlessly blends its historic roots with modern developments, creating a captivating fusion of old and new.
Getting to Chico
By Air
Traveling to Chico is convenient, thanks to the close proximity of the Chico Municipal Airport (CMA). Located just six miles north of the city, the airport offers daily flights connecting Chico to major cities within California. Alternatively, visitors can fly into Sacramento International Airport (SMF), located approximately 90 miles south of Chico, and take a scenic drive or transfer to a connecting flight.
By Train
Traveling by train is another option for reaching Chico. The Amtrak station, conveniently located in the heart of downtown Chico, provides regular service along the Amtrak California Zephyr route. This scenic train journey takes passengers through stunning landscapes, allowing them to sit back and enjoy the views before arriving in Chico.
By Bus
Chico is well-connected by bus services, including Greyhound and local public transportation options. Greyhound buses provide connections to various cities across California, while the local transit system offers convenient transportation within Chico and its surrounding areas. The bus station is conveniently located in downtown Chico, making it easily accessible for visitors.
By Car
For those who prefer the flexibility of driving, Chico is easily accessible via major highways. Interstate 5 runs approximately 75 miles west of the city, while Highway 99 passes through Chico, providing a direct route for travelers. With ample parking options available throughout the city, driving to Chico allows visitors to explore at their own pace and easily access the surrounding areas.
This image is property of static.wixstatic.com.
Getting Around Chico
Public Transportation
Getting around Chico is convenient and easy with the city's reliable public transportation system. The B-Line, Chico's local transit service, operates various routes throughout the city, making it effortless to explore different neighborhoods and attractions. Whether you're heading to Bidwell Park or downtown Chico, the B-Line offers an affordable and efficient way to get around.
Biking
Known as a bike-friendly city, Chico offers an extensive network of biking trails and lanes, making it a popular mode of transportation for locals and visitors alike. Renting a bike is a fantastic way to explore the city at your own pace while enjoying the beautiful scenery. With bike-friendly roads and ample parking options, Chico is a cyclist's paradise.
Walking
Chico's compact and pedestrian-friendly downtown area makes it an ideal city to explore on foot. Stroll through the historic downtown district, where you'll find charming shops, boutiques, and eateries. Walking also allows you to take in the architectural beauty of the city, with well-preserved historic buildings lining the streets.
Driving
If you prefer the convenience and flexibility of driving, Chico is a city that accommodates motorists. With well-maintained roads and clear signage, navigating Chico is a breeze. Ample parking options are available throughout the city, both on-street and in parking lots, ensuring that you can easily access attractions and destinations.
Places to Stay
Hotels
Chico offers a wide range of accommodation options to suit every budget and preference. From upscale hotels to cozy, family-run establishments, there is something for everyone. Many hotels are conveniently located in the downtown area, within walking distance of restaurants, shops, and attractions. Choose from well-known hotel chains or boutique hotels for a comfortable and enjoyable stay in Chico.
Bed and Breakfasts
For a more intimate and personalized experience, consider staying at one of Chico's charming bed and breakfasts. These establishments offer comfortable accommodations with a warm and welcoming atmosphere. Indulge in homemade breakfasts and enjoy the personal attention of the hosts, who can provide insider tips and recommendations for exploring the city.
Vacation Rentals
Vacation rentals are a popular choice for those seeking a home-away-from-home experience in Chico. Whether you're traveling with a large group or simply prefer the convenience of having your own space, vacation rentals offer a comfortable and private option. Choose from apartments, cottages, or houses located throughout the city, allowing you to immerse yourself in the local neighborhood.
Camping and RV Parks
For nature enthusiasts and outdoor lovers, Chico offers a range of camping and RV parks. Within Bidwell Park, you'll find several campgrounds where you can enjoy the peacefulness of nature while still being close to the city. These campgrounds provide the perfect base for exploring the park's hiking trails, swimming holes, and picnic spots.
This image is property of static.wixstatic.com.
Food and Drink
Local Cuisine
Chico is renowned for its diverse culinary scene, where farm-fresh ingredients take center stage. From farm-to-table restaurants to casual eateries, you'll find a bounty of options to satisfy your taste buds. Indulge in local specialties such as almond-crusted trout, artisan cheeses, and fresh produce, all sourced from the fertile surrounding farmlands.
Farmers Markets
Immerse yourself in Chico's agricultural heritage by visiting one of its vibrant farmers markets. These lively markets take place throughout the week and offer a cornucopia of locally grown fruits, vegetables, and artisanal products. Stroll through the stalls, sample seasonal delights, and chat with the friendly growers and artisans who are passionate about their craft.
Restaurants and Cafes
Chico boasts a vibrant dining scene, with a wide array of restaurants and cafes to suit every palate. Whether you're craving international flavors, hearty comfort food, or innovative cuisine, you're sure to find a restaurant that caters to your taste. Many eateries feature outdoor seating, allowing you to soak up the sunshine while enjoying your meal.
Bars and Nightlife
When the sun goes down, Chico comes alive with a lively bar and nightlife scene. Whether you prefer craft cocktails, local brews, or live music, there's something for everyone. Explore the vibrant downtown area, where you'll find a mix of cozy pubs, trendy bars, and live music venues. Join the locals in raising a glass and experiencing Chico's vibrant social scene.
Attractions and Activities
Bidwell Park
No visit to Chico is complete without exploring the iconic Bidwell Park. Spanning over 3,670 acres, this expansive park offers an abundance of natural beauty and recreational opportunities. Hike through scenic trails, swim in the refreshing swimming holes of Big Chico Creek, or simply relax and enjoy a picnic surrounded by towering trees and serene landscapes.
California State University, Chico
Home to a thriving student community, California State University, Chico is an integral part of the city's culture and vibrancy. Take a stroll through the beautiful campus, known for its architectural charm and well-maintained grounds. Attend a sporting event or catch a performance at the various venues located on campus for an authentic taste of Chico's collegiate spirit.
Museums and Galleries
Chico is home to a diverse range of museums and galleries, offering a glimpse into the city's rich history and artistic heritage. Visit the Janet Turner Print Museum to admire its collection of contemporary prints or explore the Chico Museum to learn about the city's past. For art enthusiasts, the downtown area is dotted with galleries showcasing the work of local and regional artists.
Outdoor Recreation
Chico is an outdoor lover's paradise, offering a multitude of recreational activities. Embark on a scenic hike along the numerous trails in Bidwell Park, go kayaking on the Sacramento River, or try your hand at fishing in one of the nearby lakes. For adrenaline junkies, Chico is also a popular destination for rock climbing, mountain biking, and birdwatching.
This image is property of chico.ca.us.
Shopping in Chico
Downtown Chico
Downtown Chico is a shopper's paradise, with an eclectic mix of boutiques, specialty stores, and art galleries. Explore the charming streets lined with unique shops offering a wide range of products, from handmade crafts to locally sourced goods. Take your time strolling through downtown, popping in and out of stores, and discovering hidden gems along the way.
Malls and Shopping Centers
If you prefer a more traditional shopping experience, Chico offers several malls and shopping centers. Visit the Chico Mall, the city's largest shopping destination, where you'll find a variety of well-known retailers and department stores. Other shopping centers scattered throughout the city provide a mix of national chains and local businesses, ensuring that you can find exactly what you're looking for.
Farmers Markets
In addition to offering fresh produce, Chico's farmers markets are also an excellent place to find unique handcrafted items and artisanal products. Browse through stalls selling handmade jewelry, clothing, and home goods, all created by local artisans. Whether you're in search of a one-of-a-kind gift or a special memento from your visit, the farmers markets are a treasure trove of unique finds.
Specialty Shops
Chico is well-known for its specialty shops, which cater to a wide range of interests and hobbies. From outdoor gear stores to bookshops and antique shops, there's something for everyone. Browse through shelves of vinyl records, peruse antique furniture, or find the perfect gear for your next adventure. These specialty shops offer a personalized shopping experience that simply can't be replicated online.
Events and Festivals
Chico Wildflower Century
The Chico Wildflower Century is a highly anticipated annual cycling event that attracts riders from far and wide. Held in the spring, the event offers participants the opportunity to explore the scenic countryside surrounding Chico. With routes ranging from 12 to 125 miles, cyclists of all levels can take part and enjoy the breathtaking views along the way.
Thursday Night Market
Every Thursday evening during the summer months, downtown Chico transforms into a bustling market filled with food, music, and entertainment. Stroll through the lively streets lined with vendors selling fresh produce, handmade crafts, and delicious street food. Enjoy live music performances and immerse yourself in the vibrant atmosphere of this beloved community event.
Sierra Nevada Brewing Company's Oktoberfest
Chico is proud to be the home of Sierra Nevada Brewing Company, one of the pioneers of the craft beer movement. Each year, the brewery hosts an Oktoberfest celebration, featuring live music, traditional German food, and, of course, a wide selection of beers. Join the festivities and raise a stein to toast the rich brewing heritage of Chico.
Chico Palio
The Chico Palio is a unique event that celebrates the city's creative spirit and artistic talent. Inspired by the historic Palio di Siena horse race in Italy, the Chico Palio features handcrafted, human-powered "contraptions" racing through downtown Chico. This whimsical event combines art, innovation, and friendly competition, creating a truly memorable experience for participants and spectators alike.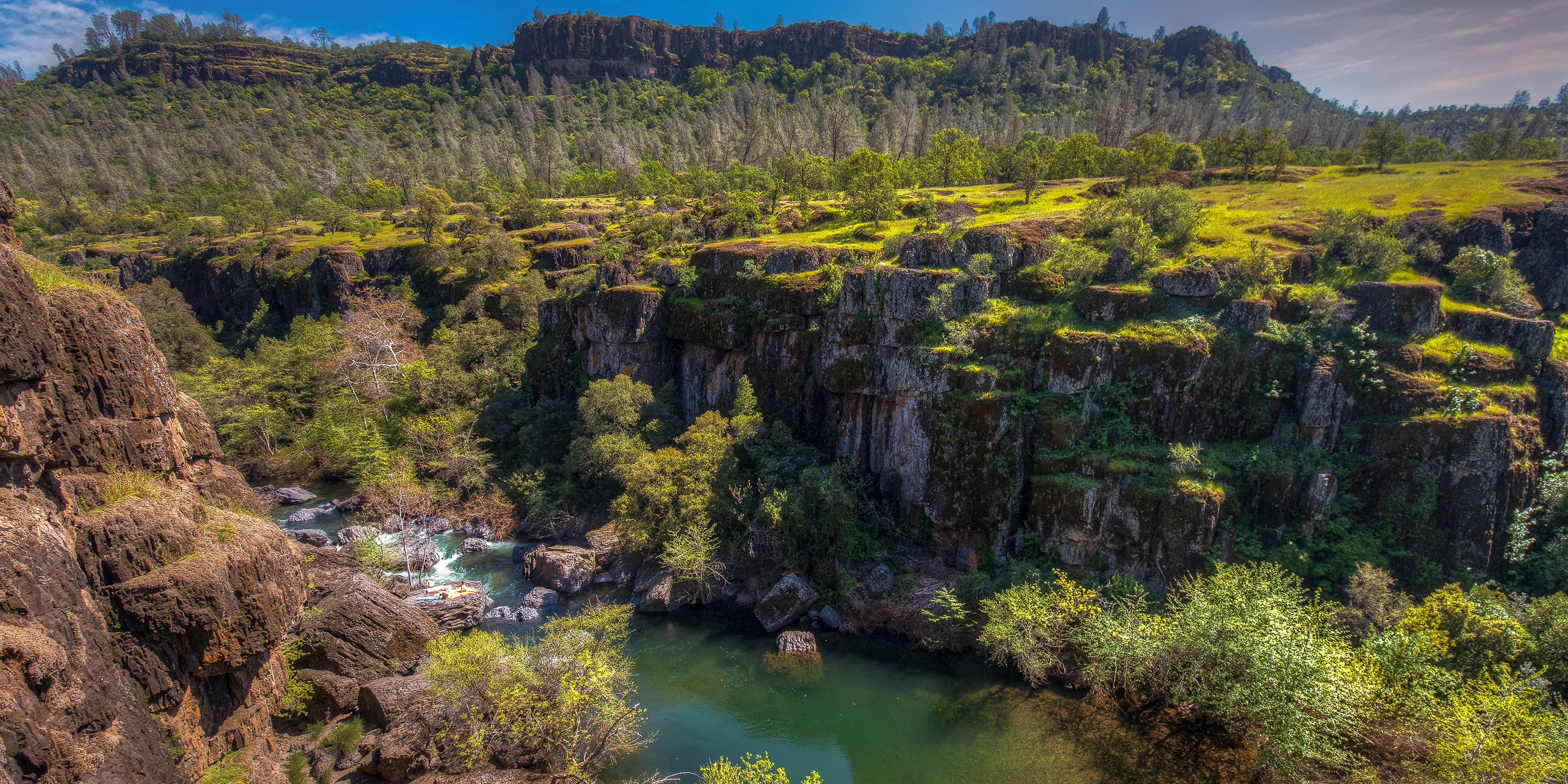 This image is property of assets.goaaa.com.
Arts and Culture
Theatre and Performing Arts
Chico's vibrant arts scene is showcased through its numerous theaters and performing arts venues. The historic Senator Theatre, a beloved landmark in the city, hosts a variety of live performances, including theater productions, stand-up comedy, and concerts. Other venues, such as the Blue Room Theatre and Chico Theatre Company, offer a diverse range of theatrical experiences throughout the year.
Music Scene
Chico boasts a thriving music scene, with live performances taking place at various venues across the city. From intimate coffee shops to larger music halls, there are plenty of opportunities to catch local bands, visiting artists, and talented musicians showcasing their skills. With a mix of genres and styles, Chico's music scene has something for every music lover.
Art Walks
Take a leisurely stroll through downtown Chico during one of the city's art walks to experience the vibrant local art community. Galleries and businesses open their doors to showcase the work of local artists, allowing visitors to admire and purchase unique pieces. Engage in conversation with the artists, learn about their creative process, and gain a deeper appreciation for the local arts scene.
Local Artists and Galleries
Chico is home to a thriving community of talented artists, whose work can be found in galleries and studios throughout the city. Visit the Avenue 9 Gallery, a cooperative space featuring the work of local artists in a variety of mediums. Explore the 1078 Gallery, an artist-run space showcasing contemporary art and innovative exhibitions. These galleries offer a glimpse into the creative pulse of Chico.
Day Trips from Chico
Lake Oroville
Located just minutes from Chico, Lake Oroville is a popular destination for outdoor enthusiasts seeking water-based activities. Spend the day boating, fishing, or swimming in the crystal-clear waters of the lake, or hike along the scenic trails that surround it. With its picturesque landscapes and serene atmosphere, Lake Oroville offers the perfect escape from the hustle and bustle of city life.
Lassen Volcanic National Park
For a truly awe-inspiring day trip, head to Lassen Volcanic National Park, located approximately 65 miles east of Chico. This remarkable park is home to an active volcano and a unique landscape shaped by volcanic activity. Explore the park's hiking trails, marvel at the bubbling mud pots and steaming fumaroles, and be captivated by the breathtaking vistas of snow-capped peaks.
Wine Tasting in the Sierra Foothills
Nestled in the scenic Sierra Foothills, Chico is conveniently located near several notable wineries. Take a leisurely drive through the picturesque countryside and indulge in a day of wine tasting. Sample a variety of award-winning wines, learn about the winemaking process, and savor the flavors of the region. The Sierra Foothills' warm climate and diverse soils create the perfect conditions for producing exceptional wines.
Sacramento
Just a short drive south of Chico lies the vibrant city of Sacramento, the capital of California. Explore the city's historic Old Sacramento district, stroll along the tree-lined streets of the Capitol Mall, or visit the various museums and art galleries. From cultural attractions to riverfront dining, Sacramento offers a wealth of experiences that are sure to enrich your visit to Chico.
With its stunning natural beauty, vibrant culture, and welcoming community, Chico offers a delightful escape for visitors seeking a unique destination. From the tranquil serenity of Bidwell Park to the lively downtown scene, there is something for everyone in this charming Northern California city. Whether you're exploring its outdoor wonders, savoring its culinary delights, or immersing yourself in its rich history and culture, Chico is a city that will capture your heart and leave you with memories to last a lifetime.
This image is property of assets.goaaa.com.