You have just stumbled upon the ultimate guide to exploring the hidden gems of Merced. Brace yourself for an adventure like no other as we take you on a journey through the lesser-known treasures of this vibrant city. From charming local cafes to breathtaking outdoor escapes, get ready to discover the Merced's best-kept secrets that will leave you longing for more. So grab your map and let's uncover the hidden gems that await in this enchanting city.
Historical Architecture
The Courthouse Museum
Step back in time and explore the rich history of Merced at The Courthouse Museum. This magnificent building is a stunning example of historical architecture, with its grand columns and intricate detailing. Inside, you'll find fascinating exhibits that showcase the city's past, including photos, artifacts, and stories from the early settlers. Take a guided tour to learn more about the construction of the courthouse and its significance to Merced's history.
Castle Air Museum
For aviation enthusiasts and history buffs alike, Castle Air Museum is a must-visit attraction. This museum features an extensive collection of aircraft, including bombers, fighters, and helicopters. Explore the grounds and marvel at the impressive displays, which not only highlight the evolution of aviation but also pay homage to the men and women who served in the Air Force. Don't miss the chance to climb inside some of the planes and experience firsthand what it was like to fly these incredible machines.
Merced Theatre
Take a journey back to the golden era of cinema at the Merced Theatre. This beautifully restored historic theater is a true gem, with its ornate décor and classic marquee. Catch a movie or enjoy a live performance in this charming venue that has been entertaining audiences since 1931. The Merced Theatre also hosts a variety of events and community gatherings, so be sure to check their schedule for upcoming shows and experiences.
Outdoor Exploration
Yosemite National Park
Just a short drive from Merced, Yosemite National Park is a natural wonderland that offers endless opportunities for outdoor exploration. Lace up your hiking boots and embark on one of the park's many trails, taking in breathtaking views of towering granite peaks, majestic waterfalls, and pristine wilderness. Whether you're an experienced hiker or prefer a leisurely stroll, there's a trail for everyone in Yosemite. Don't forget your camera, as you'll want to capture the beauty of this iconic national park.
Lake McClure and Lake McSwain
If you're looking for a day of relaxation or some fun on the water, head to Lake McClure and Lake McSwain. These stunning reservoirs offer a tranquil escape from the hustle and bustle of everyday life. Pack a picnic and enjoy a peaceful meal by the lake, or rent a boat and explore the sparkling waters. Fishing enthusiasts will be delighted by the abundance of fish, including trout, bass, and catfish. Whether you're seeking adventure or simply a peaceful retreat, these lakes are a hidden gem in Merced.
UC Merced Arboretum and Bobcat Ranch
For nature lovers and outdoor enthusiasts, the UC Merced Arboretum and Bobcat Ranch are a treat. The Arboretum boasts a diverse collection of plants and trees, providing a scenic backdrop for a leisurely walk or a picnic with family and friends. The Bobcat Ranch, located nearby, offers 7,000 acres of rolling hills, oak woodlands, and beautiful vistas. Take a hike along the ranch's trails and keep an eye out for wildlife, from deer to bobcats. Whether you're interested in botany or simply enjoy being surrounded by nature, these outdoor spaces are a hidden oasis in Merced.
This image is property of media.california.com.
Art and Culture
Merced Multicultural Arts Center
Celebrate the vibrant cultural diversity of Merced at the Merced Multicultural Arts Center. This dynamic hub showcases the work of local artists and provides a platform for various art forms, from visual arts to performing arts. Explore the gallery and admire the thought-provoking exhibits, or attend a live performance that will leave you inspired. The Merced Multicultural Arts Center also offers educational programs and workshops, ensuring that art remains accessible and inclusive to the community.
The Hive
Located in the heart of downtown Merced, The Hive is a collaborative space where artists and creatives come together to work, share ideas, and showcase their talents. This eclectic hub features art studios, galleries, and a performance space, making it a haven for creativity. Take a stroll through the studios and witness artists in action, or attend one of the many events and workshops hosted at The Hive. This vibrant community of artists is sure to ignite your own creative spark.
Art Hop
If you're interested in experiencing a unique blend of art and community, make sure to check out Merced's Art Hop. This monthly event transforms the downtown area into an open-air art gallery, with local artists showcasing their work in various establishments. Take a leisurely walk through the streets, stopping at galleries, boutiques, and cafes to admire the art on display. Engage with the artists, ask questions about their work, and perhaps even take home a one-of-a-kind piece to add to your own collection. Art Hop is a testament to the thriving art scene in Merced and the strong sense of community that supports it.
Hidden Eateries
The Partisan
Treat your taste buds to a unique culinary experience at The Partisan, a hidden gem in Merced. This cozy eatery combines the flavors of different cuisines, creating mouthwatering dishes that will delight even the most discerning palate. From savory sandwiches to decadent desserts, The Partisan offers a diverse menu that caters to all tastes. Don't forget to pair your meal with one of their craft cocktails or local beers for the ultimate dining experience.
La Morenita
Indulge in authentic Mexican cuisine at La Morenita, a family-owned restaurant that has been serving delicious dishes for over 30 years. From traditional favorites like enchiladas and tacos to unique specialties like mole and pozole, La Morenita offers a wide range of options that will satisfy your cravings. The warm and inviting atmosphere, coupled with friendly service, creates a dining experience that feels like home. Don't forget to try their homemade salsa and flavorful margaritas for an unforgettable meal.
H & W Drive-In
For a taste of nostalgia and classic American fare, head to H & W Drive-In. This iconic spot has been serving up delicious burgers, crispy fries, and creamy milkshakes since 1962. Pull up in your car and watch as the friendly staff delivers your meal right to your window, just like in the good old days. Whether you're craving a juicy hamburger or a refreshing ice cream sundae, H & W Drive-In will satisfy your cravings and transport you back in time.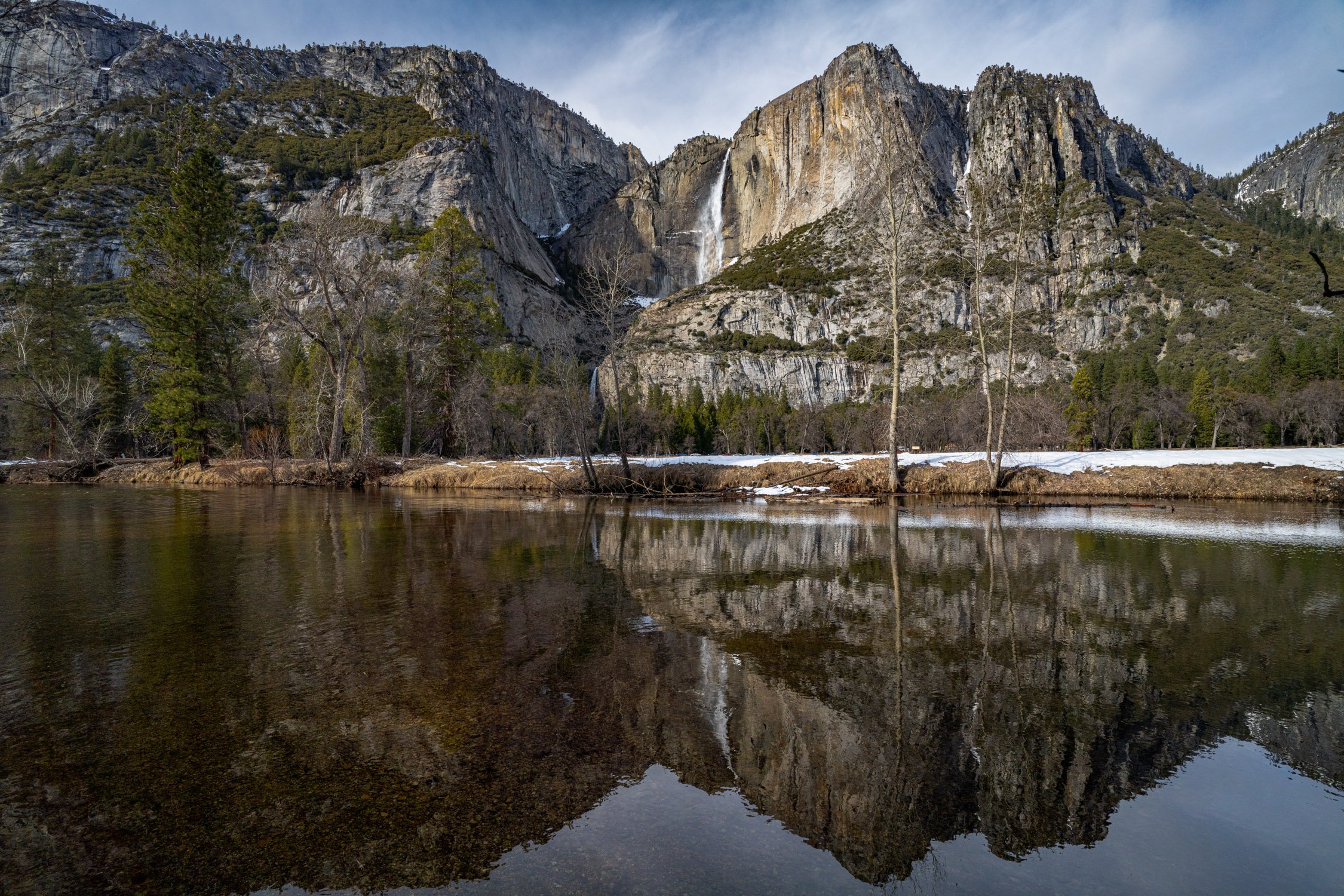 This image is property of images.squarespace-cdn.com.
Festivals and Events
Merced County Fair
Join in the fun and excitement at the Merced County Fair, an annual event that brings the community together for a week of entertainment and celebration. From thrilling rides and games to live music and performances, there's something for everyone at the fair. Indulge in delicious fair food, admire the impressive agricultural exhibits, and cheer on the participants in various competitions. The Merced County Fair is a time-honored tradition that showcases the best of the community and provides unforgettable memories for all.
Downtown Merced Art Walk
Experience the vibrant art scene of downtown Merced at the Downtown Merced Art Walk. This event, held quarterly, transforms the streets into an outdoor art gallery, with local artists displaying their work in storefronts and public spaces. Take a leisurely walk and admire the diverse range of art on display, from paintings and sculptures to installations and photography. Engage with the artists, learn about their creative process, and perhaps even find a piece that speaks to you. The Downtown Merced Art Walk is a celebration of art, community, and the power of creativity.
Annual Folk Dance Festival
Get your dancing shoes on and immerse yourself in the colorful world of folk dance at the Annual Folk Dance Festival in Merced. This lively event showcases traditional dances from around the world, performed by talented dancers of all ages. Be mesmerized by the intricate choreography, vibrant costumes, and infectious rhythms that transport you to different cultures and traditions. Whether you're a seasoned dancer or simply enjoy watching others take the stage, the Annual Folk Dance Festival is a cultural experience that shouldn't be missed.
Educational Institutions
University of California, Merced
Ranked as one of the top universities in the nation, the University of California, Merced is a world-class institution that offers a wide range of academic programs and research opportunities. Founded in 2005, UC Merced is the youngest member of the prestigious University of California system. Explore the beautiful campus, which boasts modern architecture and stunning views of the surrounding landscape. Attend a lecture or seminar to expand your knowledge or cheer on the Bobcats at one of their sporting events. UC Merced is a hub of innovation, learning, and community engagement.
Merced College
For those seeking higher education and career development opportunities, Merced College is a pillar of the community. This two-year community college offers a variety of associate degree programs and vocational certificates in a wide range of fields. Whether you're looking to transfer to a four-year university or gain practical skills for the workforce, Merced College provides a supportive and inclusive learning environment. Take advantage of the college's resources, including tutoring services, career counseling, and extracurricular activities, to make the most of your educational journey.
Merced County Library
Expand your horizons and discover a world of knowledge at the Merced County Library. With multiple branches throughout the city, the library offers a treasure trove of books, magazines, and digital resources for readers of all ages. Browse the extensive collection, find a cozy spot to read, and let your imagination soar. The library also hosts various events, including book clubs, author readings, and educational workshops, fostering a love for learning and literacy within the community. Whether you're a bookworm or simply looking to explore new interests, the Merced County Library is a haven for knowledge-seekers.
This image is property of exploremerced.com.
Sports and Recreation
Merced Speedway
Rev up your engines and experience the adrenaline rush of racing at the Merced Speedway. This quarter-mile dirt track is home to thrilling motorsports events that will have you on the edge of your seat. From sprint cars and modifieds to hobby stocks and dwarf cars, the Speedway hosts a variety of races that showcase the skills and speed of talented drivers. Bring the whole family and enjoy an action-packed evening of excitement and entertainment at the Merced Speedway.
Merced Skate Park
Grab your skateboard or rollerblades and head to the Merced Skate Park for some freestyle fun. This expansive park features ramps, rails, and obstacles that cater to skaters and BMX riders of all skill levels. Show off your tricks, fine-tune your skills, or simply watch as others navigate the park with style and precision. The Merced Skate Park is a hub for the local skateboarding community and a place where friendships are formed and memories are made.
Merced Soccer Academy
Calling all soccer enthusiasts! The Merced Soccer Academy offers a range of programs, training sessions, and leagues for players of all ages and skill levels. Whether you're a beginner looking to learn the basics or an experienced player aiming to take your game to the next level, the academy provides expert coaching and a supportive environment. Improve your technical skills, build teamwork and sportsmanship, and most importantly, have fun on the field. The Merced Soccer Academy is a hidden gem for soccer enthusiasts of all ages.
Hidden Trails
Merced River Trail
Escape the city and immerse yourself in nature along the Merced River Trail. This scenic trail winds its way through lush vegetation, offering breathtaking views of the river and surrounding landscape. Whether you're an avid hiker or prefer a leisurely stroll, the Merced River Trail provides the perfect opportunity to reconnect with nature and enjoy some tranquility. Keep an eye out for wildlife, including birds, deer, and rabbits, as you explore this hidden trail in Merced.
Vista Ranch and Cellars Trail
For a unique hiking experience, head to the Vista Ranch and Cellars Trail. This hidden gem takes you through picturesque vineyards and orchards, providing a glimpse into the agricultural heritage of the region. Enjoy the fresh air and stunning views as you walk along the trail, which is dotted with information signs that educate visitors about the local flora and fauna. Finish your hike with a visit to the Vista Ranch and Cellars tasting room, where you can sample award-winning wines made from the vineyard's own grapes.
Tuolumne River Trail
Embark on an adventure and explore the beauty of the Tuolumne River Trail. Located just outside of Merced, this trail offers a serene escape from the city, with its towering trees, tranquil river, and diverse wildlife. Whether you're an experienced hiker or a casual nature lover, the Tuolumne River Trail provides a peaceful retreat where you can recharge and reconnect with the great outdoors. Don't forget to bring your camera, as you'll want to capture the natural beauty that surrounds you on this hidden trail.
This image is property of www.visitcalifornia.com.
Shopping Experiences
Merced Mall
Shop 'til you drop at the Merced Mall, a premier shopping destination in the city. This indoor mall features a wide array of stores, ranging from popular retail chains to local boutiques. Whether you're in need of new clothes, accessories, or household items, you'll find everything you're looking for under one roof. Take a break from shopping and grab a bite to eat at one of the mall's restaurants or catch a movie at the theater. The Merced Mall is a one-stop shopping experience that caters to all your retail needs.
Main Street Antique Mall
Step into the past and browse through a treasure trove of vintage finds at the Main Street Antique Mall. This charming store is a haven for antique enthusiasts and collectors, offering a wide selection of unique and eclectic pieces. Whether you're searching for vintage furniture, retro clothing, or collectible memorabilia, the Main Street Antique Mall has it all. Lose yourself in nostalgia as you explore the aisles, uncovering hidden treasures and stories from days gone by.
Tioga Gardens Shopping Center
Discover a shopping experience like no other at the Tioga Gardens Shopping Center. This outdoor shopping center offers a delightful mix of specialty shops, boutiques, and restaurants, creating a vibrant and inviting atmosphere. Browse through the various stores, each offering a unique selection of goods, from fashion and home decor to gourmet treats and artisanal crafts. Take a break from shopping and enjoy a leisurely meal at one of the center's eateries, savoring the flavors of local cuisine. The Tioga Gardens Shopping Center is a hidden gem for those looking for a relaxed and enjoyable shopping experience.
Hidden Gems for Kids
Applegate Park and Zoo
Let your little ones explore and play to their heart's content at Applegate Park and Zoo. This family-friendly destination offers a range of activities and attractions that will keep kids entertained for hours. Take a leisurely walk through the park, enjoying the beautiful scenery and lush greenery. Visit the zoo and get up close and personal with a variety of animals, including monkeys, zebras, and birds. The park also features playgrounds, picnic areas, and a miniature train ride, ensuring that there's something for everyone to enjoy.
Merced County Courthouse Museum
Delve into history and let your imagination soar at the Merced County Courthouse Museum. This interactive museum offers engaging exhibits that transport visitors back in time, allowing them to experience Merced's past firsthand. Kids can dress up in period costumes, explore a replica courtroom, and learn about the city's early settlers through interactive displays. The Merced County Courthouse Museum is a hidden gem that combines education and entertainment, making it the perfect destination for a family outing.
GoBananas Indoor Playcenter
Rain or shine, GoBananas Indoor Playcenter provides a haven of fun and excitement for kids of all ages. This expansive play center features colorful play structures, slides, and ball pits, allowing children to climb, slide, and explore to their heart's content. Watch as your kids navigate the obstacles, make new friends, and create unforgettable memories. GoBananas also offers a designated toddler area, ensuring that even the littlest ones can join in on the fun. Let your kids go wild at GoBananas, a hidden gem for endless entertainment.
This image is property of discoveringhiddengems.com.